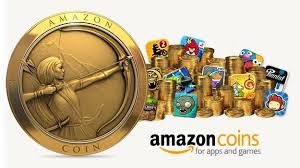 Amazon coins is a virtual currency for the Amazon App store. You can spend your coins in different ways on the Amazon App store: By purchasing apps, games and in-game transactions on games that accept Amazon coins. For example, you can use your coins to purchase upgrades and boosts on Candy Crush.
How To Purchase Coins
Amazon Coins can be purchased At Amazon.com, either to yourself or as a gift. Click here to Purchase Amazon Coins
Is there a way to Get Free Coins?
The answer is yes! You can earn free coins by purchasing eligible apps, in-game purchases, and apps through the app store. Click here to view the apps that offer coins back.
Is it worth?
In my opinion, Amazon coins are definitely worth it! Especially because Amazon usually offers deals on purchasing them and also due to the coins back offers.